This Plaque is owned by Chuck Ganster. He received it when he was a Pluck crew member 1966-1967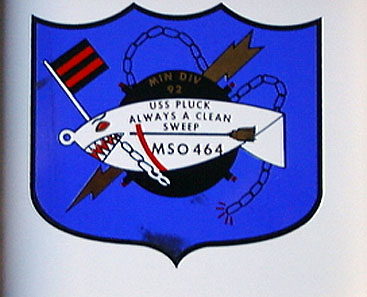 This patch contributed by Chuck Ganster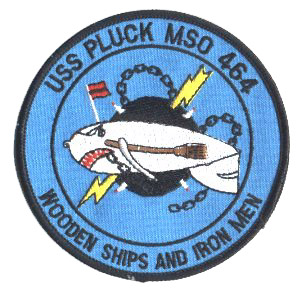 This Bronze on wood plaque was donated by Gene McBride HMCM (SW) Retired and now owned and proudly displayed by Gil Hoag.
It is from the 1990's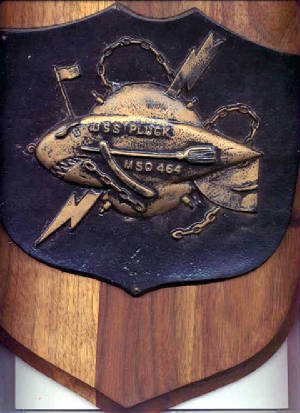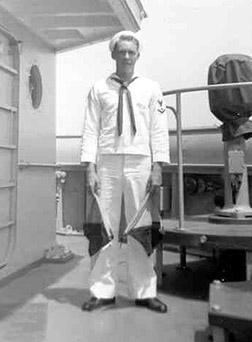 During the 1950's the Quartermaster and Signalman rates were combined so QM's did both. I'm not sure when they were split again but I remained a Quartermaster.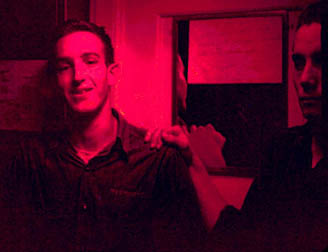 Any of you OPS guy's remember
standing those mid watches in
CIC with those red lights?
I'll bet you do!!!