Carl manning the sound powered phones on the fantail.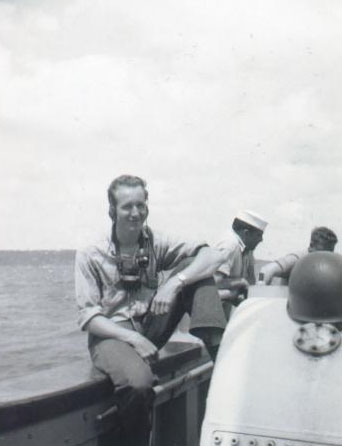 Whitten HM1 in the salty hat. Dooner, CS3 , Bill Austin BT2 , Stanley Shields CS 2
Our Mine Division lined up making our entrance to Pearl Harbor.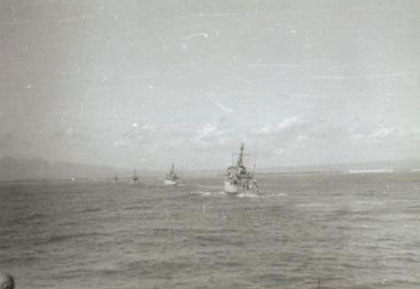 Bobby R, Russell GM 2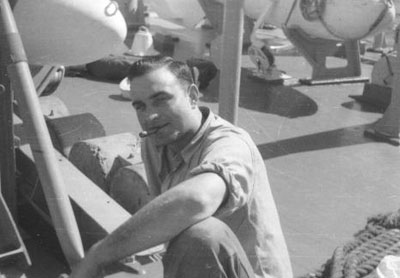 "Nooner" Dooner, CS3 was one of our good cooks. His picture appears on other pages of this site also. Seems like he liked the camera. Maybe he became a "Male Model"